Reduce Visual Stress & Digital Eye Strain
Statistics show that around 50% of people in the USA use a desktop computer. And about 46% use mobile devices. You may know that these digital devices emit blue light radiation that can harm your eyes after a few age. On the other hand, we can't ignore using digital devices as they have become a part of our personal and professional lives. But we can restrict the amount of blue coming from these devices.
Our anti-blue light gaming glasses are made to save you from digital eye strain. And it is highly recommended by doctors and experts. Because using a blue light filter will decrease eye strain and headaches. It will also help you sleep in time and wake up early as the blue light is not making the effect on the hormone called Melatonin.
However, we have brought anti-blue light gaming glasses, especially for gamer. This glass is tested by real-life blue light testing and has passed successfully. It can prevent the eyes from drying and help to minimize glare. So, buy our anti-blue light gaming glasses to maintain and save your eyes from harmful blue light radiation.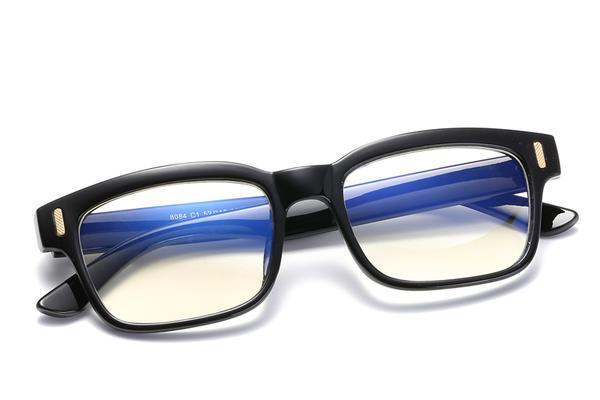 Why Choose Anti Blue Light Gaming Glasses
The special lenses eliminate eye-strain and reduce headaches caused by scattering blue light. Your eyes don't have to work as hard to focus on that high-energy, short-wavelength spectrum.
You will be able to fall asleep faster, stay asleep throughout the night, and wake up feeling much better-rested. Filtering blue light helps regulate melatonin production and helps your body adjust back to its natural sleep rhythm.
Long term blue light exposure can lead to serious medical conditions such as macular degeneration. Rather than treating this condition later in life, it's far more beneficial to prevent it all together.
Our Gaming Glasses are used to:
✅ Block Blue Light
✅ Reduce Digital Eye Strain
✅ Prevent Dry Eyes
✅ Minimize Glare
✅ Help You Sleep Better
Our Clear Lenses vs. Popular Blue Light Filtering Software
IT'S TIME TO ELEVATE YOUR GAMING TO THE NEXT LEVEL!